Follow @VideoGamesNYC
Google+
December 11th, 2013
NEW SITE COMING SOON!! In the meantime come to visit the store, a lot of new Arcade Parts and retro games.
PS VITA TV IN STOCK!!
64gb memory cards for vita coming back in stock next week $119.99
PS Vita TV regular and Value Pack for $159.99 and $239.99 (very few available), 3DS Monster Hunter 4 Limited Edition blue $299.99.

PS Vita 2G wifi Gundam Breaker Limited Edition Console and God Eater 2 Limited Edition Console for $379.99 and $349.99 (both Japanese version),
Gundam Breaker game,
Akiba's Trip 2,
Lighting Return: Final Fantasy XIII ps3 game and Hori Limited Edition controller. Next week coming Somy Limited editioon conroller as well as restock of Vita 2000.


New Qanba shipment arrived: Q4, Q2 Pro, Qanba Light up buttons and sticks, Q1 xbox 360 and much more, come to visit! Call today and remember more games will be coming so sign up on pre-order list, it's FREE.


OBSF-30Q Buttons and the popular ASTRO PANELS OOM-8-6AR-H as well as the BLAST PANELS OOM-8-6BSR-H (2 players) and the OOM-8-6BSRT-H (1 Player)


IN STOCK THE NEW CLEAR PLEXY FOR Q1 STICK ($9.99). Taking apart a Q1 CLICK HERE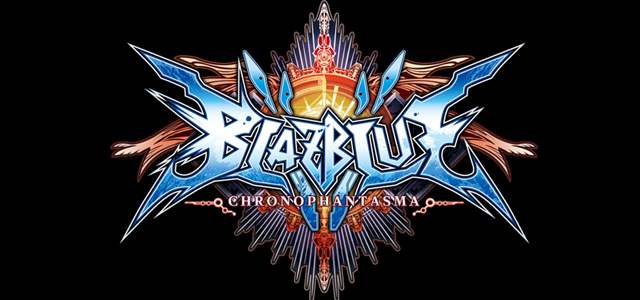 NEW Imports in STOCK, Blazeblue Chrono Phantasma, JoJo's Bizarre Adventure All-Star Battle (restock September 20th at a new special price), SUPER ROBOT TAISEN OG SAGA: MASOU KISHIN III - PRIDE OF JUSTICE, GUNDAM BREAKER p3, DO DON PACHI SAIDAIOUHJOU , SHOOTING LOVE. 10-SHUUNEN: XIIZEAL & DELTAZEAL for XBOX360 both REGION FREE, KAMEN RIDER BATTLE RIDE WARS for PS3.

We also have restock of GUNDAM SEED BATTLE DESTINY PSVITA, PHANTASY STAR ONLINE 2 PSVITA, RYU GA GOTOKU 5 PS3 (YAKUZA 5) and many more.

Plenty of retro items in stock, NES, SNES, N64, FEW RARE ITEMS IN .

VideoGamesNewYork is proud to announce we are carrying in stock the OMEGA SYSTEM: $499.99 all MADE IN USA Neo Geo MVS cartridge home console .



SANWA AND SEIMITSU BUTTONS AND STICK ALL IN STOCK.

NEW PRODUCTS: CLEAR LB35C SANWA BALLS $4.99, SANWA OBSN 24 $2.59, SEIMITSU LS40 $22.99

NEW SANWA SILENT BUTTONS OBSFS30 and SILENT STICK ARRIVED. OBSFS-30 at $3.49!!!


SPECIAL FREE SHIPPING ON SANWA, SEIMITSU PARTS ON ORDERS OVER $20. Use coupons FREESS for Sanwa Parts and FREESSS for Seimitsu parts at your checkout (regular first class mail or parcel post if it's over 1 lb).

Call the store for updates and please add your name on the free pre-order list for any of the upcoming games.

We have many New and Retro systems in stock including Atari, Nintendo Entertainment System (NES), Super Nintendo (SNES), Nintendo 64, Playstation One, Two, Sega Genesis, Sega CD, 32X, Sega Saturn, Sega Dreamcast, and many more Video Game Systems as well as plenty of game Software in Stock.

Hot imports:

JOJO BIZARRE ADVENTURE: ps3, Region Free $79.99,
KAMEN RIDER: ps3, Region Free $94.99,
GUNDAM BREAKER: ps3, Region Free $79.99,
PROJECT DIVA 2ND ARCADE EDITION: psp, Region Free $99.99,
DONDONPACHI RESURRECTION DELUXE: xbox 360 UK, Region Free $44.99,
MONSTER HUNTER 3 HD (Best Version) ps3 $44.99
IDOL MASTER 2 (Best Version): ps3, Region Free $59.99,
TALES OF VESPERIA (Best Version): ps3, Region Free $59.99,
ESPGALUDA BLACK LABEL PLATINUM HITS: xbox 360 REGION FREE $44.99,
ESCHATOS (Wonder Price) : xbox 360, Region Free $44.99
MAMORU-KUN WA NOROWARETE SHIMATTA : ps3 $89.99
MUSHIHIME-SAMA FUTARI 1.5 xbox 360, REGION FREE $44.99
ARCANA HEART 3 Limited Edition UK: ps3 $79.99
GUNDAM VS GUNDAM NEXT psp $44.99
SUPER ROBOT TAISEN L ds $49.99
DJ MAX 3 LIMITED EDITIONpsp $129.99
Here more of what we have in stock:


- Poke Walker silicon case, CELEBI and PIKATCHU: $17.99
- Record of Agarest War UK (Region Free: it works on all ps3 systems): $39.99
- Maestro: Jump in Music!ds UK (Region Free: it works on all ds systems)$39.99
- Last Window ds UK (Region Free: it works on all ds systems $49.99
- Infinite Space ds UK (Region Free: it works on all ds systems $39.99


On the collectibles, rare video games category we have:

- Super Famicom Systems,
- Super Famicom Bomberman Multitap,
- FM Marty System in Box,
- 1 Broadband Network Adapter for Dreamcast in box
- 1 copy of Xenogears, for ps1.
- 1 copy of Final fantasy VII Black label, for ps1.
- 1 copy of Castlevania: Symphony of the Night, for ps1.
- 1 copy of Marvel Super Heroes vs Street Fighter, for ps1.
- 1 copy of Marvel VS Capcom 2, for Dreamcast.
- 1 copy of Castlevania: Dracula X, for Snes.
- 1 copy of Ikaruga for Gamecube
- 1 copy of Starcraft 64 for Nintendo 64
- Few brand new factory sealed copies of Perfect Dark for N64
- Few brand new factory sealed copies of Killer Instinct for SNES
- Few brand new factory sealed copies of Tetris an Dr. Mario for N64
and many more.
We just recieved a large amount of Import ps1 games.
Just stop by or call the store for updates. And if you are too far to visit our store just email us and specify what you are looking for, we will be very happy to help.
On the collectibles, rare video games category we have: